Check out the Top 5 Wednesday Group on Goodreads here!
This weeks topic is a freebie, so I decided to look at some of the 2018 releases I did not get to read…of which there are a lot!
This Cruel Design by Emily Suvada
I loved the first book, This Mortal Coil as it had such a great concept and it is written by an Australian writer. Once I work through all the books on my shelf at home I am going to head out and buy this.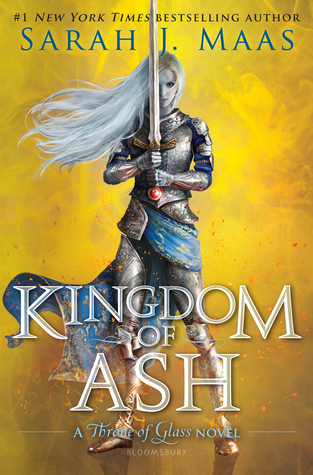 Kingdom of Ash by Sarah J Maas
This is next up from my TBR shelf at home!
Wildcard by Marie Lu
The first book Warcross was pretty cool and I do like esports, so seeing a book featuring it was a welcome. I've heard mixed things about this book.
The Fifth to Die by J.D Barker
I'm a huge fan of psychological thrillers and the The Fourth Monkey reminded me a bit of some of my favourite thriller movies like Zodiac and Se7en. Again, I'm putting a hold on buying books (I already have book 1 so of course I need to complete the set) but when I head to the bookshop again I'll look for this.
Thunderhead by Neal Shusterman
I read Scythe ages ago (maybe I need a reread or at least to read the summary) but it was such a unique YA book. I've been close to picking it up in store but they only have paperbacks and I need a hardcover!
Have you read any of these books? Have any 2018 releases you still need to read? Let me know in the comments below!