Time for another TBR clean up! 'Trimming the TBR' is a feature on my blog where I look at the 20 books that have been on my TBR the longest and decide whether I am keeping them or taking them off. The books I read change drastically year to year and sometimes I impulse add books that looking back, I don't really want to read.
 Specials by Scott Westerfeld
I reread the first two books in this series this year and I have every intention of continuing on.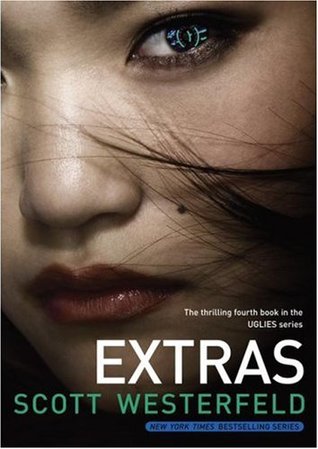 Extras by Scott Westerfeld
Like above, I am slowly working my way through this series (again, but I last read it years ago.) I'm looking to get it out of the library before the end of the year.
Fever by Megan Abbott
I love books with a disease or contagion aspect to it, so this book still interests me. I'll be looking for it at the library next time I go.
John Cleaver series books 2-6 by Dan Wells
I enjoyed the first book in this series and I am keen to see where the series goes. I added the rest of the series to my TBR and depending on how the next books I read go, I'll decide again whether I want to continue on.
House of Cards by Michael Dobbs
I enjoyed the first few seasons of the television show that I believe is loosely based on the series. I ended up picking this up from a second hand book sale and I always love a good political thriller.
Black Sun Light My Way by Jo Spurrier
I read the first book a year or so ago and I ended up picking up this book, book 2, from a second hand book sale. I am still keen on reading it and taking it off my TBR shelf at home.
It feels sort of good to clear out some of the books I don't think I will read from my TBR and make it a little shorter…until I go on another spree and add the same amount plus more!
Have you read any of these books? Think I should give some an extra chance? Let me know in the comments below!