I saw this post over at Books and Me! and it is hosted by Kate at Books Are My Favourite and Best. Each month you start with a given book and link together five other books to see where you end up, very much like the concept that everyone is separated by just six links. This normally happens on the first of the month, but I only just came across this post, so i'll keep with the schedule of the tag next month.
This months book to start with was The Tipping Point by Malcom Gladwell. I have never heard of this book, but the cover has a match on it and it reminds me of the cover of Fahrenheit 451 which I actually read a couple weeks earlier.
Now Fahrenheit 451 has a fireman in it, and so does the highly recommended book by Joe Hill titled The Fireman. I am not normally a horror reader, but this sounds so interesting and I have heard only good things.
In The Fireman there is a disease called Dragonscale. Of course, this reminds be of Greyscale which features heavily in A Dance With Dragons from the very popular series A Song of Ice and Fire. 
There were a lot of different places to from here, but I decided to go to another epic fantasy writer Brandon Sanderson and one of his series I have not gotten around to reading, Mistborn. I have walked by The Final Empire so many times in bookstores but still have not picked it up.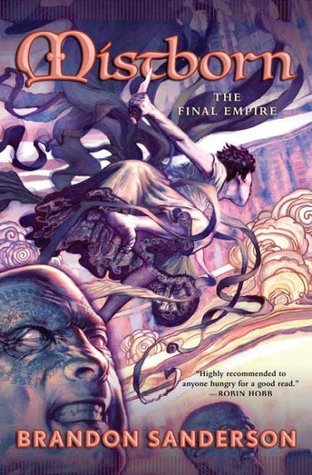 One of the suggested books on the Goodreads page for The Final Empire was Furies of Calderon by Jim Butcher. I actually had not heard of this series before (I added this book to my TBR as soon as I saw it) but I really enjoyed Butchers other series, The Dresden Files. 
The Dresden Files features a wizard and magic and I instantly thought of another dark magic user, Kell from A Darker Shade of Magic. I have to admit I am on the fence with this series as I wasn't too impressed by the first book in the Shades of Magic series. Itis so hyped and highly rated and this book didn't make me excited to read the second book.
This was such a fun post and a cool concept! Let me know if you participate in this monthly tag and let me know your thoughts on any of these books. I'm already looking forward to next months book to link to other books in interesting ways.